How does Berisha's suspension impact the A-League betting market?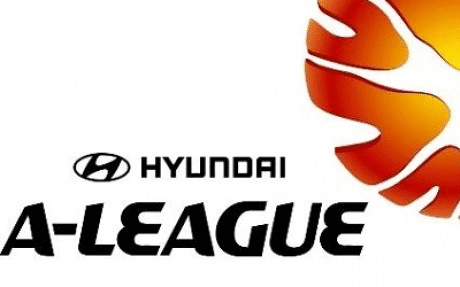 MELBOURNE Victory's title defence looks to be in tatters according to Sportsbet.com.au, after confirmation Besart Berisha will miss the first week of the A-League finals.
The Victory were one of the fancies outside the big-three in the premiership market, but after Berisha's suspension Sportsbet has moved the reigning champions out to the sixth line of betting at $13.
Melbourne is the only team entering the finals at double figure odds to hoist the trophy.
The Albanian striker received a red card in the Victory's big win over Wellington in New Zealand over the weekend, resulting in a two-game suspension to Kevin Muscat's marquee man.
The 30-year-old was elbowed in the back of the head in an aerial battle with Phoenix defender Ben Sigmund, leaving the Victory's leading scorer writhing in pain on the turf.
With players huddled around the Melbourne talisman, he threw a boot out at Phoenix defender Andrew Durante, who had been standing over Berisha in the aftermath of the clash.
The wayward boot resulted in a straight red to former golden boot winner, leaving the Victory without their key man for the remainder of the match.
The punishment for a red card is an immediate one-game suspension, but the Football Federation of Australia deemed Berisha's act was guilty of an 'assault of a player', handing the striker an additional week.
Kevin Muscat believes Berisha gets a raw deal when it comes to officiating in the A-League.
"Some of the treatment Besart receives is unacceptable. His crime was getting elbowed in the head," Muscat said.
"He shouldn't react, but it was born out of frustration and he's been provoked. I've watched the vision and it was contact minimal."
The loss of Berisha leaves a gigantic goal scoring hole in the Victory line up for Kevin Muscat.
The former Roar man is 11 goals clear of the next Victory player, and with no obvious replacement for Berisha at the top of the line, Kevin Muscat will have his work cut out finding a winning formula come finals time.
The Victory face Brisbane in the final regular season match of the season, with the home side going into the contest as the $2.95 outsiders against the top of the table Roar.
This is the first time all season that Kevin Muscat's men will go into a match at home as the outsiders in the betting market.
A-League title odds
Australian A-League 2015-2016:
Brisbane Roar $3.50
Western Sydney Wanderers $4.33
Adelaide United $4.50
Melbourne City $5.50
Perth Glory $7.50