Hope Spriggs eternal for Blake at Rosehill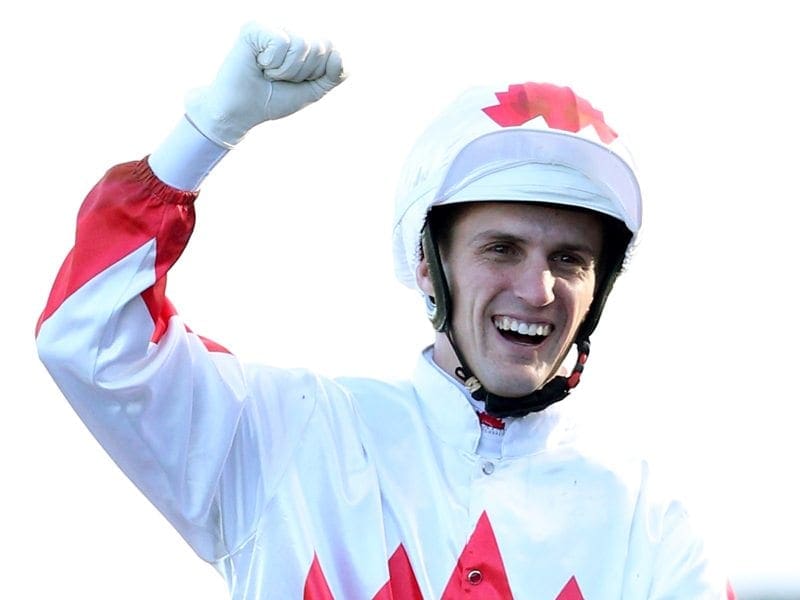 Jockey Blake Spriggs is hungry for more success at Rosehill after riding in his first Melbourne Cup.
A taste of the pinnacle of Australian racing has sparked Blake Spriggs' desire to make a return to the elite level sooner rather than later.
Three years of hard work for Waratah Thoroughbreds paid off for Spriggs when he won his first Group One race on Sir John Hawkwood in The Metropolitan Handicap at Randwick on October 1.
It springboarded him and the horse on an unforgettable journey to the Caulfield and Melbourne Cups in which they finished 10th and 18th respectively.
"I feel like I'm at the top of my game," Spriggs told AAP.
"Hopefully I can bring it back to Sydney and continue getting winners."
Being surrounded by superstar jockeys from around the world in the Melbourne Cup gave the 24-year-old an understanding of the level he needs to reach to cement himself as a top-level rider.
And he got to experience the atmosphere and build up of Australia's great race.
"There's nothing like it," Spriggs said.
"There's more people that go to the parade the day before than a Randwick meeting on a Saturday."
Spriggs is set to ride Lunar Rise for trainer James Cummings in the November Handicap (1400m) at Rosehill on Saturday.
Lunar Rise's win at at the same track last Saturday was bittersweet for Spriggs who was on Moral Victory who failed to beat a runner home in the race.
He had partnered Lunar Rise in a trial eight days earlier but Tim Clark had already been booked for Rosehill.
"As disappointing as my horse was on the day, I was happy to see Lunar Rise get up because I'd done a bit of work on it and gave them the advice that it was ready to fire," Spriggs said.
"The back-up won't hurt him. He's a nice big strong horse."
He will also ride the Paul Murray-trained Fine Mist in the 1100m-benchmark handicap.
Spriggs, who won two races on Fine Mist early in her career, gets back on for the first time since she ran second over 1000m at Warwick Farm on October 3.
"She feels like a horse that you've got to really get along with and I seem to be able to do that," Spriggs said.
"Barrier eight is not too bad because she's a filly that's had a wind operation so she needs to be free flowing the whole way."
Spriggs will also ride Hesco Gold in the Highway Handicap.