Footy on Good Friday – if you don't like it, don't watch it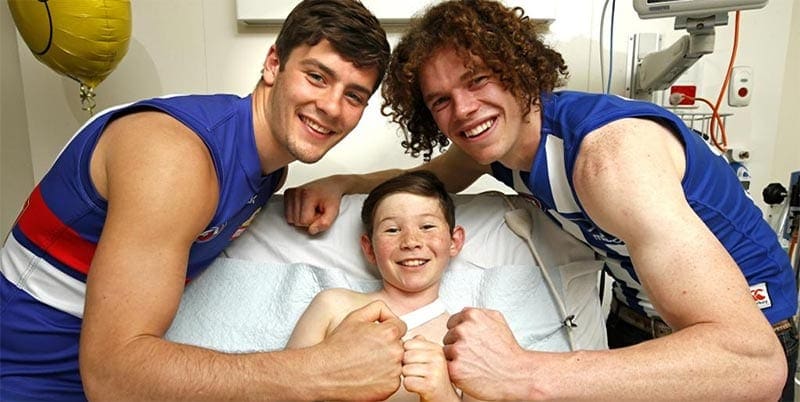 FOOTBALL fans have plenty to look forward to in the 2017 AFL Premiership season.
Can the Western Bulldogs back up their miraculous drought-breaking triumph?
How will Essendon fare now that the drugs scandal is over and their star players have returned?
When will Hawthorn realise that they cannot possibly hope to achieve anything while Ty Vickery remains at the club?
There is also a new marquee match on the calendar.
The idea of Good Friday football has lingered on the outskirts of the AFL consciousness for decades, but only now have the powers-that-be gone ahead and added it to the fixture list.
One wonders what took them so long.
For some reason, Good Friday has always been deemed too sacred a date for frivolities such as sports and drinking and anything else that might lead to something resembling enjoyment.
This makes no sense, especially in an overwhelmingly secular society such as Australia.
We are governed by the Constitution, not by the Holy Bible, so why should the outdated traditions of what is now a fringe community dictate what the rest of the country can and cannot do on any given day?
We play football on ANZAC Day, which is a far more sombre and significant date on the Australian calendar; and for years we have played football throughout the rest of the Easter holidays, including the Sunday itself.
This might be one of the few instances where Aussie rules lags behind rugby league in a commercial and innovative sense, because the NRL has scheduled Good Friday games for many years now.
As far as we know, the Almighty is yet to smite any Sydney Roosters players on account of sacrilege.
Nor has there ever been any issue with the A-League and many other codes inking in fixtures for Good Friday.
Besides, just think of all the positives.
For one, people will actually have something to do after their family lunch besides falling asleep in armchairs or getting into a fight over some nonsense that occurred 20-odd years ago.
For another, both North Melbourne and the Bulldogs will make significant donations to the Royal Children's Hospital appeal, while the AFL and Channel Seven have ensured the annual fundraiser will receive plenty of exposure and endorsement throughout the match's telecast.
And what are the negatives, exactly?
Some will say all of the above is irrelevant, and that nothing about football on Good Friday pays due reverence to the date's significance in the Christian world.
If that is how you feel, then that is how you feel – good for you and your pious ways.
But fear not, for we have an ingenious solution that will protect the delicate sensibilities of the shocked and appalled and shield them from the wickedness of Friday's late-afternoon clash at the Docklands.
If you don't like it, don't bloody watch it – problem solved.