Egg Tart the dish of the day at 2017 Australasian Oaks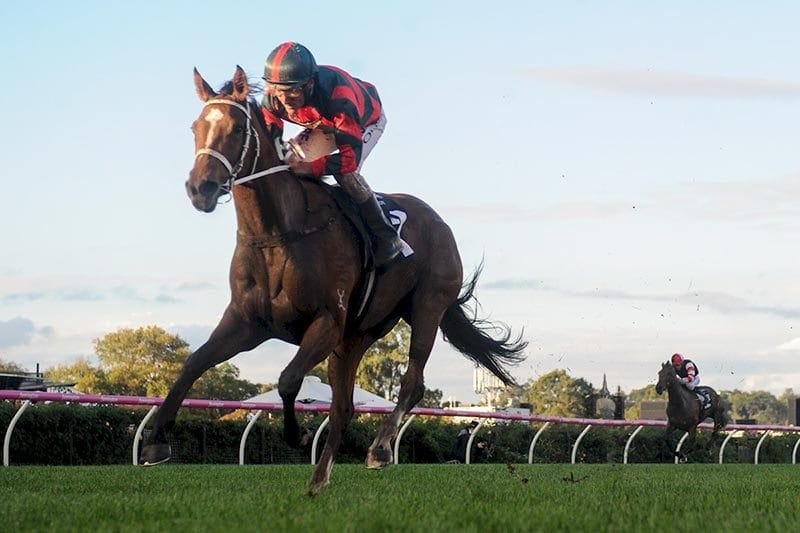 PUNTERS have shown a taste for Egg Tart ahead of Saturday's Australasian Oaks at Morphettville.
The Chris Waller-trained filly has won on each of her last four starts, most recently in last month's 1600m Auckland Racing Club Trophy at Flemington.
The three-year-old has emerged as a popular pick at online bookmaker Sportsbet.com.au, which has her pegged at +300.
"Egg Tart is unbeaten in her last three starts and punters obviously believe she has a good crack at a Group 1," said Sportsbet's Christian Jantzen.
There is even more love for Kenedna, which has firmed into +220 favouritism after opening at +280.
Toffee Nose (+700) is the only other horse in single digits for the 2010m Group 1.

Next up on the bill at Morphettville is the 1200m Robert Sangster Stakes, where English and Shiedel share the first line of betting at +360 apiece.
Rounding out the top choices are Super Cash (+650) and I Am A Star (+700), both of which ran in eighth place on their last Group 1 starts.
Sportsbet also revealed a swell of support for Egyptian Symbol, which has shortened into +1200.
2017 Australasian Oaks betting
+220 – Kenedna
+700 – Toffee Nose
+1000 – Savvy Dreams
+1100 – Sword Of Light
+1200 – Harlow Gold
+1500 – Sebring Dream
+1700 – Smart As You Think
+2200 – Sedanzer
+2500 – Pretty Punk, With A Bit Of Dash
+3300 – Ana Royale, Lilymorn, Moqueen
+5000 – Ceylon
+6000 – Shenandoah
+10000 – Sparkle, Star Patriot, Tiffany's Lass
2017 Robert Sangster Stakes betting
+360 – English, Shiedel
+650 – Super Cash
+700 – I Am A Star
+1000 – Ravi
+1100 – Secret Agenda
+1200 – Egyptian Symbol
+1300 – Viddora
+2000 – Missrock, Now Or Later
+3000 – I Am Zelady, Miss Gunpowder, Sweet Sherry
+4000 – Cavaloce, Lake Como, Legless Veuve
+5000 – A Lotta Love
+6600 – Every Faith, Scarlet Billows
+8000 – Beautiful Flyer, Hear The Chant, Selenia