2018 Pakistan vs. Australia cricket betting
Australia managed a clean sweep last time they played Pakistan in the Test arena, but it is a new-look squad that heads to the United Arab Emirates in October 2018. Can the Aussies salute without their big guns, or will we see another disappointing performance in the Middle East?
Best bookies for cricket betting
Top Australian bookmakers will have hundreds of betting markets running throughout the Pakistan Test series, spanning everything from series futures to match bets to innings-by-innings exotics. We at BettingSite.com.au only recommend cricket betting sites that are licensed in Australia, and which meet the highest security and regulatory standards while offering competitive odds, while many also offer live streaming of cricket.
2018 Pakistan vs. Australia fixtures and dates
First Test
10am local time
October 7-11, 2018
Dubai International Cricket Stadium
Second Test
10am local time
October 16-20, 2018
Sheikh Zayed Cricket Stadium, Abu Dhabi
First T20
8pm local time
October 24, 2018
Sheikh Zayed Cricket Stadium, Abu Dhabi
Second T20
8pm local time
October 26, 2018
Dubai International Cricket Stadium
Third T20
8pm local time
October 28, 2018
Dubai International Cricket Stadium
Squad news and players to watch
Australia are without the suspended Steve Smith, David Warner and Cam Bancroft, while star seamers Josh Hazlewood and Pat Cummins are out injured. Glenn Maxwell is another notable absentee in a squad that features the recalled Peter Siddle and new faces Aaron Finch, Travis Head, Marnus Labuschagne, Brendan Doggett and Michael Neser. Pakistan have made a few changes of their own since the 2016/17 tour of Australia, with Sarfraz Ahmed leading in all formats now that old heads Misbah-ul-Haq and Younis Khan have retired.
With so many stars out of the reckoning, which players will shape the series instead? Keep an eye on these guys: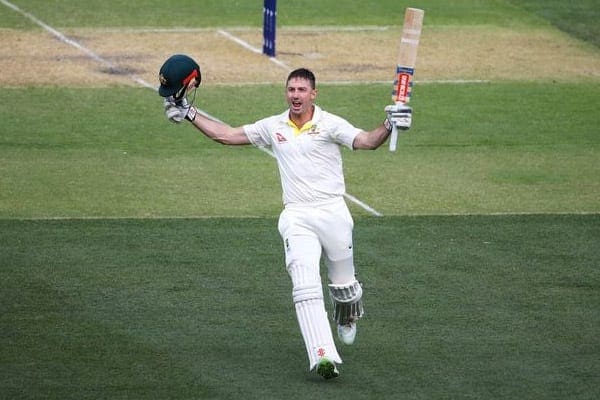 Shaun Marsh – Derided by the Aussie public for so much of his career, the elder of the Marsh brothers is just about the first name on the team sheet right now. He can bat anywhere in the top six, which may come in handy with three of the usual top four unavailable, but it would be a big surprise if coach Justin Langer and stand-in skipper Tim Paine selected the elegant lefty anywhere but the now-vacant slot at number four.
Imam-ul-Haq – After a trio of classy one-day centuries against Zimbabwe in July, there is no doubt this guy is the new rising star of Pakistani cricket. The 22-year-old has played only three Test matches to date, but his timing and technique were on display when he stroked 74 not out on debut in Ireland. Against a weakened Aussie attack, this could be the perfect opportunity for Imam and the similarly gifted Babar Azam to break through in the five-day game.
Peter Siddle – This might be the most divisive of Australia's selection surprises. Siddle's record at this level is hard to fault, but it is now more than two years since the last of his 62 Test appearances. At 34 years of age, can he still charge in and hit the crease with the same vigour as he did at his peak? Sans Hazlewood and Cummins, the Victorian veteran's staying power could prove the difference – one way or another.
Yasir Shah – Pakistan missed their trusty leg-spinner for the tour of England and Ireland earlier this year. He returned for the last couple of ODI games against Zimbabwe and, with some domestic cricket under his belt, should be fit and firing for the Aussies. Yasir was part of the spin brigade that dominated when Australia last visited the UAE, so he should fancy his chances against a touring side that is missing some big names.
Pakistan Test results in Australia
Matches played: 35

Pakistan wins: four

Australia wins: 24

Draws: seven

1964-65: drawn 0-0

1972-73: Australia 3-0

1976-77: drawn 1-1

1978-79: drawn 1-1

1981-82: Australia 2-1

1983-84: Australia 2-0

1989-90: Australia 1-0

1995-96: Australia 2-1

1999-2000: Australia 3-0

2004-05: Australia 3-0

2009-10: Australia 3-0

2016-17: Australia 3-0

November 1981 – Second Test

Pakistan 291 and 223

Australia 9/512 dec. and 0/3

Australia won by 10 wickets

November 1983 – Second Test
Pakistan 156 and 3/82
Australia 7/509 dec.
Match drawn

November 1995 – First Test
Australia 463
Pakistan 97 and 240
Australia won by an innings and 126 runs

November 1999 – First Test
Pakistan 367 and 281
Australia 575 and 0/74
Australia won by 10 wickets

December 2016 – First Test
Australia 429 and 202/9 dec.
Pakistan 142 and 450
Australia won by 39 runs

December 1964 – Only Test

Pakistan 287 and 326

Australia 448 and 2/88

Match drawn

December 1972 – Second Test
Australia 5/441 dec. and 425
Pakistan 8/574 dec. and 200
Australia won by 92 runs

January 1977 – Second Test
Australia 8/517 dec. and 8/315 dec.
Pakistan 333 and 151
Australia won by 348 runs

March 1979 – First Test
Pakistan 196 and 9/353 dec.
Australia 168 and 310
Pakistan won by 71 runs

December 1981 – Third Test
Pakistan 8/500 dec.
Australia 293 and 125
Pakistan won by an innings and 82 runs

December 1983 – Fourth Test
Pakistan 470 and 7/238
Australia 555
Match drawn

January 1990 – First Test
Australia 223 and 8/312 dec.
Pakistan 107 and 336
Australia won by 92 runs

December 2004 – Second Test
Pakistan 341 and 163
Australia 379 and 1/127
Australia won by nine wickets

December 2009 – First Test
Australia 5/454 dec. and 8/225 dec.
Pakistan 258 and 251
Australian won by 170 runs

December 2016 – Second Test
Pakistan 443/9 dec. and 163
Australia 624/8 dec.
Australia won by an innings and 18 runs

January 1973 – Third Test

Australia 334 and 184

Pakistan 360 and 106

Australia won by 52 runs

January 1977 – Third Test
Australia 221 and 180
Pakistan 360 and 2/32
Pakistan won by eight wickets

January 1984 – Fifth Test
Pakistan 278 and 210
Australia 6/454 dec. and 0/35
Australian won by 10 wickets

February 1990 – Third Test
Pakistan 199
Australia 2/176
Match drawn

November 1995 – Third Test
Pakistan 299 and 204
Australia 257 and 172
Pakistan won by 74 runs

January 2005 – Third Test
Pakistan 304 and 325
Australia 568 and 1/62
Australia won by nine wickets

January 2010 – Second Test
Australia 127 and 381
Pakistan 333 and 139
Australia won by 36 runs

January 2017 – Third Test
Australia 538/8 dec. and 241/2 dec.
Pakistan 315 and 244
Australia won by 220 runs

More cricket betting guides