Colt fetches $2.4 million at Easter sale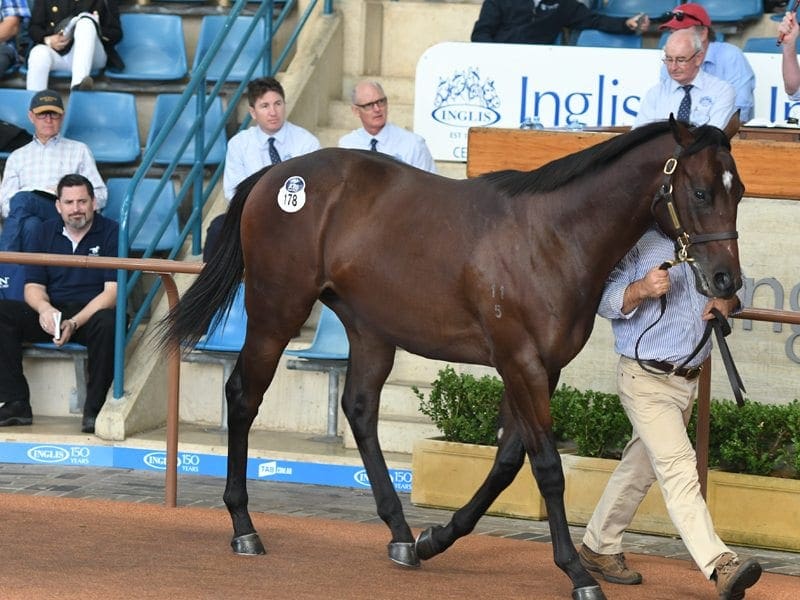 The second session of the Easter Yearling Sale in Sydney has continued.

The second session of the Easter Yearling Sale in Sydney has continued where the first left off with six horses sold for $1 million or more.

Wednesday's results bring the total of million dollar yearlings to 10 with the sale topper so far a colt by Medaglia D'Oro out of stakes winning mare Hoss Amour which fetched $2.4 million.

He was bought on Wednesday by a group formed by American concern Stonestreet, Coolmore and the emerging Aquis Farm.

"Everybody kind of came together because everybody wanted the horse and we just thought we'd best go at it as a team rather than go against each other," Stonestreet's John Moynihan said.

"We think he's a special horse. I think you have got to step up to get those ones that are.

"We came here and saw that horse, not only did he look like a great racing prospect, but if he is good enough -fingers crossed and everything willing – if he wins the right races here he's certainly a horse you could shuttle back to America."

Justin Fung, Aquis chief executive, was equally enthusiastic.

"We're really excited," he said.

"It's a fantastic, fantastic colt that, with this sale being as strong as it is, we wanted to come in and pick a couple of horses that we really loved and make sure that we had good partners in it.

"We do partnerships with a lot of different companies out there and we want to be known as the farm that's easy to work with and that we're willing to be malleable in whatever deals come our way."

The group has yet to select a trainer for their expensive charge.

In 2016, there were nine million dollar lots sold over the whole sale with one session left this year.

A Redoute's Choice half-sister to Group One winner English sold on Tuesday is the top-priced filly so far.

No tags for this post.
Similar Sports Betting News