Champion racehorse Saintly dies aged 24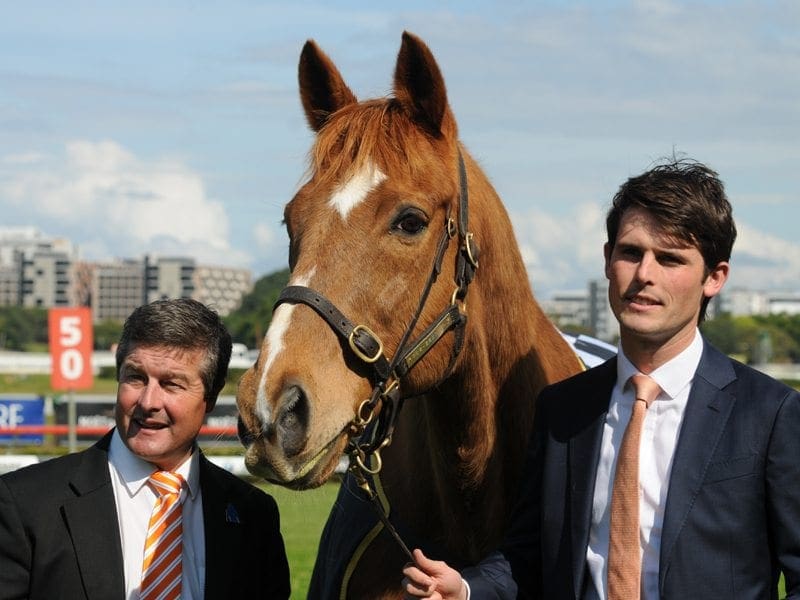 Saintly, trained by the late Bart Cummings to win the 1996 Cox Plate-Melbourne Cup double, has died.
Darren Beadman has remembered Saintly as a champion who gave his all following the death of the Bart Cummings-trained 1996 Cox Plate and Melbourne Cup winner at the age of 24.
Beadman rode both Saintly and Octagonal during their three-year-old days in a season often regarded as the best crop of modern times.
After winning the Australian Cup on Saintly, Beadman switched to Octagonal who won the autumn three-yearold triple crown.
He was back on Saintly for his four-year-old season when he claimed the famous double, giving Cummings the 10th of his record Melbourne Cup wins.
"He was a great horse to me. He was a great horse to Australian racing. He was a champion," Beadman told Sky Sports Radio.
"He loved racing. He was a very kind horse in his make-up. He was a dream to ride.
"Bart had a soft spot for him because he bred him and raced the dad."
Cummings' son Anthony announced Saintly's death on Friday via Twitter.
"Saintly, the horse from heaven, has gone home. He gave us so much," Cummings said.
Bart Cummings bred Saintly, who was by Sky Chase out of All Grace, and raced him with his good friend Dato Tan Chin Nam.
Saintly was known as the "Horse from Heaven" because of his name and his jockey, the devout Beadman.
He was also the horse who helped Cummings pay his way out of a crippling financial situation prompted by the collapse of the Cups King Syndicate.
After the Melbourne Cup, Saintly went to Japan for a tilt at their Cup but became critically ill with travel sickness and missed the race.
He was back to full health the following February to win the CF Orr Stakes which would turn out to be his last race.
He suffered a tendon injury and after spending time at Living Legends in Melbourne he spent the rest of his retirement at Cummings' Princes Farm on Sydney's outskirts, a property the late trainer described appropriately as "horse heaven".
Saintly's last public outing was at Randwick in September last year when he made a special appearance on a day celebrating the life of his trainer who had died a week earlier.