Bookmakers open markets on top-selling Pokemon Go accounts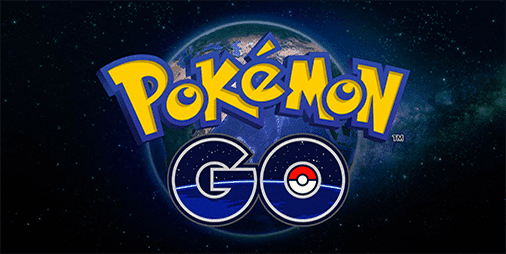 POKEMON Go accounts are already being sold on eBay, and Sportsbet.com.au has set a market on just how desperate fans of the game will be to save themselves the time and effort to 'Catch 'Em All'.
The online bookmaker has priced an account to sell for between AUD $1,000 and $9,999 before the end of 2017 as $1.80 favourite.
Next best in the market is an unthinkable sale of between $10,000 and $99,999, is currently at $2.10.
People selling gaming accounts is nothing new, but the obsession surrounding Pokemon Go has hit unprecedented levels.
Eric Schweitzer, CEO of PlayerUp – a game account marketplace that facilitates sales – said he's "never seen so much attention towards a game like this at such an early stage".
Not only is Pokemon Go a global phenomenon, but the popular mobile app has become a money-generating machine for developer Nintendo.
Nintendo's value jumped above $39 billion Tuesday in Tokyo, extending a run that began after the app become a viral phenomenon.
On Friday, Nintendo set a record for the most shares ever traded daily in Japan.
On the specifics of the highest-selling account, Sportsbet has an account that contains five Legendary Pokémon as the $1.30 favourite, with four next at $3.20.
The chance of players paying the highest price for an account with none of the five rarest and most valuable monsters is $501.
Sportsbet representative Ben Bulmer believes shrewd gamers will be able to sell their accounts for big dollars.
"The Pokémon catch phrase is 'Gotta Catch 'Em All' but there's no doubt some players will take the easy road and buy accounts that are already well advanced," said Bulmer.
Highest selling price for a Pokémon Go account on eBay by end of 2017
$151 – Less than $100 AUD
$51 – $101 to $499 AUD
$26 – $500 to $999 AUD
$1.80 – $1,000 to $9,999 AUD
$2.10 – $10,000 to $99,999 AUD
$9 – $100,000 AUD or above
How many Legendary Pokémon will the top-selling account contain?
$501 – None
$101 – One
$34 – Two
$21 – Three
$3.20 – Four
$1.30 – All five Legendary Pokémon
Markets courtesy of Sportsbet.com.au