Bookie appeals to UK regulators over matched betting racket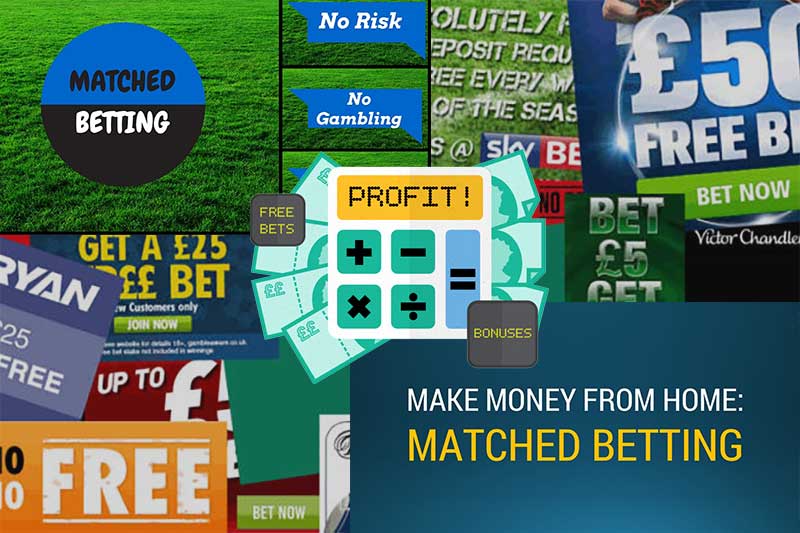 A PROMINENT British bookmaker has urged regulators to investigate the 'matched betting' phenomenon that is sweeping the industry.
Geoff Banks told the press on Monday that he had lodged an official complaint with the Gambling Commission over betting websites that promise guaranteed winnings by exploiting bookmaker promotions.
An outspoken opponent of betting bonuses, Banks was alerted to the issue when his own gambling site experienced an unprecedented boom in sign-ups.
"I don't approve of free bets or bonus offers," he said.
"From a gambling perspective I think it's an unfair inducement to gamble.
"But to open any new accounts these days you have to offer these inducements.
"We ran a standard inducement offering £30 of free bets for a tenner when a customer opened an account.
"We ran it for about 50 days and for about 45 days, everything was fine.
"Then on one day we received over 400 applications for an account, when on a good day, we might expect 10 to 20.
"We checked Google Analytics to see where they were coming from and they were all coming from the same website."
Matched betting is a form of arbitrage wagering in which punters take online bookie promotions – such as bonus bets and boosted odds – and play them against lay bets on user-driven gambling exchanges such as Betfair.
When applied correctly, the scheme ensures a profit for the bettor regardless of a market's outcome.
Banks also discovered that matched betting purveyors were using falsified details in order to dodge anti-fraud measures and open several account with a single betting operator.
"There is nothing illegal or wrong in people taking advantage of bookmakers if they are silly enough to make free bet offers," Banks continued.
"One person can take up as many offers as they like and bookmakers should not expect loyalty or anything else.
"But what is happening here is people are opening multiple accounts with the same bookmaker using what they call 'friends' or 'family' accounts, and setting up bank accounts on behalf of them, with things like Ffrees, Skrill and pre-paid Mastercards, which have much lower verification requirements.
Professional crooks rather than professional gamblers is what they are.

— Michael Faulkner (@mikerainham) July 24, 2017
"There's coaching on the website on how to do it and they are knowingly and deliberately falsifying registrations to get multiple accounts and gain as much as possible."
Matched betting sites often brand themselves as crusaders that aim to level the playing field between online bookmakers and their clients.
But according to Banks, they are doing far more harm than good to the wider gambling community – especially to full-time punters.
"The very act of offering bonus bets should be stamped out by the Gambling Commission," he said.
"But a second point is that for genuine punters out there, these people cause enormous damage.
"Some of them like to make out they're like Robin Hood figures, but they only play arbs [arbitrage] and they scan all the sites, taking out the value."
Punters and the matched bet arbing nerds are two completely different markets

— Kevin Lydon (@kevinlydon1) July 24, 2017
Banks has clued in the Gambling Commission on all the information he has about the website in question, the identity of which remains unknown to the public.
That info includes a telling spreadsheet – unwittingly posted by a customer during a live chat exchange – that lists details for what appear to be fraudulent accounts at more than 40 betting operators.
Commission officials refused to shed any light on the matter when approached for comment on Monday.
"The Gambling Commission does not discuss individual complaints or cases – this includes confirming whether an inquiry is taking place," said Richard Watson, programme director for enforcement and intelligence.
"Any information received will be reviewed to assess if any action is required."