Blinkers provide spark for ex-Perth mare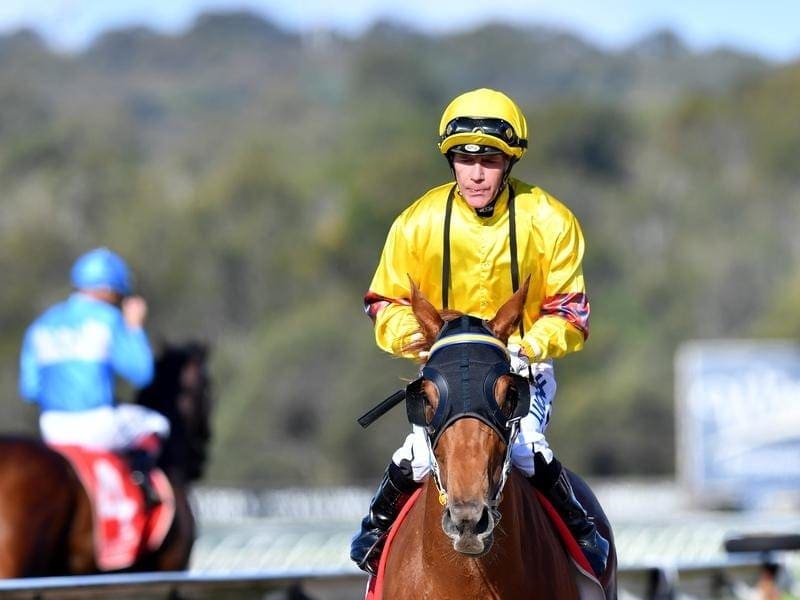 Blinkers have given former Perth mare Volkoff a winning edge at the Sunshine Coast.
A desperation bid to add blinkers to the race day gear of Volkoff helped her regain her best Perth form with a win at the Sunshine Coast.
Volkoff was a multiple stakes winner in Perth before being sent to Queensland for the Magic Millions National Sale as a broodmare prospect.
However, when she did not bring the money expected she was given to Gold Coast trainers Bryan and Daniel Guy for one more campaign.
Volkoff ($17) charged home to beat Misery ($12) by a half head with short neck to the unlucky favourite Dal Cielo ($2.10) in third place.
Guy said he believed he had finally found the key to seven-year-old Volkoff but whether she raced on remained to be seen.
"I had her about as good as I could get her today. With these old mares you have to try something different and we added blinkers to her gear, maybe in desperation," Guy said.
"Really, as a multiple stakes winner in Perth, in on the minimum weight here, she really did have her chance," Guy said.