Five of the best sports movies of all time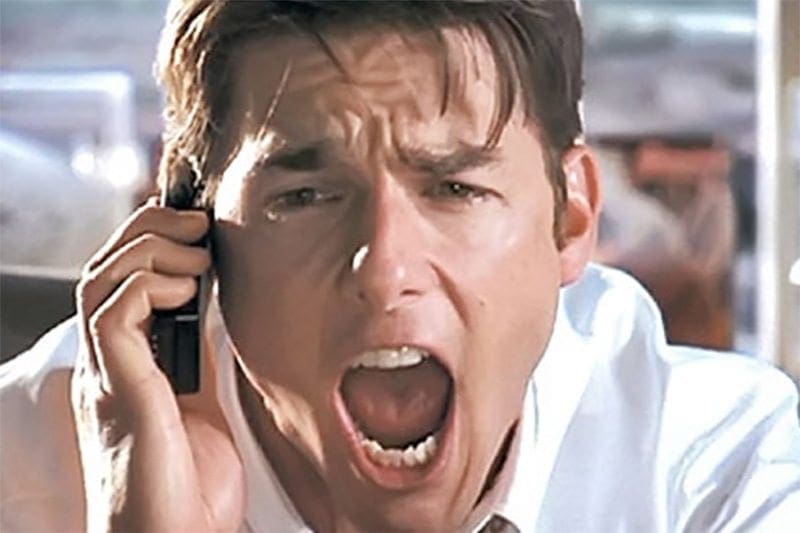 THERE is no definitive greatest sports movie of all time.
There is no definitive top 20, top 50 or top 100 list either.
Look at any list cobbled together by media pundits, pop culture experts or fans and inevitably number one will be just as different as number 10 and so on.
Whether you prefer the poetry of a movie like Hoop Dreams, the grit of Hoosiers, the power of Rocky or the majesty of Field of Dreams, opinions vary across the spectrum.
It can depend on the type of movie you like. Your favourite sport. Or just how you are feeling on the day.
With that said, here is my own list of the 10 greatest sporting films of all time – in no particular order.
I encourage criticism and encourage banter. After all, our difference are what makes us human.
Enjoy.
5. Hoosiers
Gene Hackman is the master as the coach of a small town high school that wins the state championship in this 1986 basketball classic based on the 1954 Milan High School team that rose to the title. But Dennis Hopper was the standout as the town drunk who joins the team on the bench. Long story short, half the team walks out on Hackman – who plays Norman Dale – the townsfolk hate his style and they vote to get rid of him – until, of course, the star player, Jimmy Chitwood decides to return to the team. Of course, Chitwood, played by Maris Valainis, makes the winning bucket in the championship game, leading the Hickory High Huskers past the favoured South Bend Central Bears. Any movie that has names like Rade Butcher, Merle Webb, Everett Flatch and Strap Purl just has to be a classic. Sounds like the Golden Girls.
---
4. Field of Dreams
In some towns, you could get shot for telling someone you hate Field of Dreams. While baseball is sometimes a hard sell for Aussies, few can resist the lure of farmer Ray Kinsella – played by Kevin Costner – hearing strange voices and building a baseball diamond in his corn field, which brings the Chicago White Sox to town in this ripper from 1989. If you aren't moved when James Earl Jones disappears into the corn, then you have a heart of stone. And it's not like there aren't detractors of the movie, with some failing to understand the concept. My backyard cricket pitch is manicured as well as the MCG, but I'm still waiting for David Warner and Mitchell Starc to rock up. PS: Kevin Costner has never made a bad sports movie.
---
3. Jerry Maguire
"You complete me", "Show me the money", Bruce Springsteen's Secret Garden and probably the cutest kid ever to be in a movie – with apologies to Matilda – gets you in the feels every time. There was just so much to love about this 1996 romantic comedy about a down on his luck player agent (Tom Cruise as the title character) who loses his mind and quits his huge agency to go out on his own. The stunning Renee Zellweger joins him on his quest to retain his only player – Cuba Gooding Jr in a show stealing performance as Rod Tidwell. Jay Mohr as Bob Sugar is a classic as his mortal enemy and Jerry O'Connell is hilarious and perfectly hateable as Cruise's surefire number one pick who jumps ship to Sugar at the 11th hour. There is just so much feel good about this movie, it drags you right down and then the interplay between Cruise and Dorothy Boyd's (played by Zellweger) mega cute kid, played by Jonathan Lipnicki, Tidwell's meteoric rise and the inevitable happy ending between the two lovers brings you back up to the happy ending.
---
2. He Got Game
Gritty, dodgy as hell and absolutely nailed by Denzel Washington, a 1996 masterclass in the perils of being a star athlete and the measures the bourgeoisie will go to to get you on their team. It's got Spike Lee's name on it, and no one does urban stories like the colourful New York Knicks fan. Washington plays the incarcerated Jake Shuttlesworth who gets a (heavily monitored) release on a promise, provided that he can get his son Jesus – played by NBA star Ray Allen – to play for the governor's old school "Big State". The catch is, Jake killed Jesus mother, so the interplay between the pair is gritty and emotional. I'm still angry that the Governor did not let Jake out when Jesus committed to Big State, after promising he would. Public Enemy's He Got Game is among the best things about a movie that had plenty of brilliant moments for drama and sports fans alike.
---
1. Let It Ride
A criminally underrated 1989 comedy about a down on his luck taxi driver who gets the mother of all tips at the track and, well, decides to 'Let It Ride'. Richard Dreyfus has had some standout roles and while this one might not be his best, his turn as Harry Trotter might just be his funniest. Teri Garr is hilarious as his neglected wife, and everyone has a mate like David Johanson's character Looney, but it is the stunning Jennifer Tilly and Robbie Coltrane who steal the show in bit parts. Coltrane is hilarious as the ticket seller who takes all of Trotter's money, while Tilly is the gold digger with the killer legs who tries to seduce Trotter. It all adds up to the perfect day at the races for Trotter and a happy ending. I guess it's not a sports movie, per se, but you just can't beat it for comedy gold and a feel good ending. It's the absolute dream of every punter on the planet.
Recommended!