Best odds for Venus & Serena Williams, 2016 Wimbledon semifinals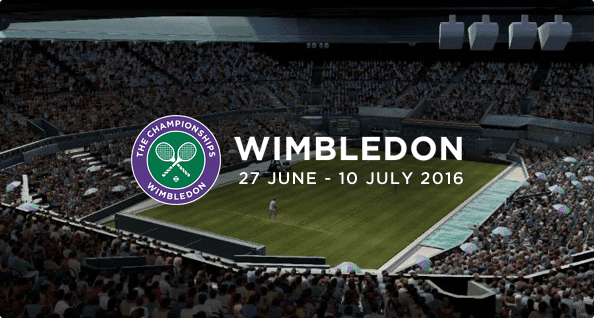 Women's Semifinals – 8pm AEST on Thursday, July 7, 2016
Angelique Kerber $1.40 vs. Venus Williams $2.90
Serena Williams $1.08 vs. Elena Vesnina $9
Odds by WilliamHill.com
THIS is the kind of grand slam women's semi final round every one wants to see.
The two Williams sisters, Serena and Venus, in action, fighting for a chance to play each other in the Wimbledon final.
World number one Serena will take on unseeded Russian Elena Vesnina, who is on a dream run to her first ever grand slam semi final.
The two have played each other four times, with Williams, unsurprisingly, holding a 4-0 advantage in the overall head-to-head.
While they have not met since 2013, Williams has never dropped a set to Vesnina and we can't see that happening again.
The American has dropped just the one set in this tournament – she fell asleep against Christina McHale in the second round – and made her way through to the semis by knocking over another Russian, Anastasia Pavyluchenko, 6-4 6-4.
"I'm excited to have been able to win that one and get through. It feels really good," Serena said after the match.
"One thing I've learned this year is just to focus on the match."
Williams is in pursuit of her eighth Wimbledon title and we expect her to cruise through to the final against the world number 50.

Were she to win Wimbledon, it would give her a record equaling 22 grand slam titles in the open era, joining German legend Steffi Graf.
But Vesnina is in some serious form, ploughing through 19th seed Dominika Cibulkova 6-2 6-2 to ensure the Slovakian did not need to postpone her wedding, scheduled for Saturday.
She, too, has only dropped one set in the tournament, but it would be a major upset if she was able to beat the dominant Williams.
She is just excited to be there.
"I am very surprised (to make it to the semi final)," Vesnina told the press.
"It was like a dream came true.
"I'm always thinking I can do well in the Grand Slams.
"I had some good wins.
"I was close to be in the quarter final couple times, but it was not good enough.
"I was just waiting and waiting for this happen.
"But, of course, semi final is a big surprise for me."
Should Serena suffer a shock loss in the semis, she will be rooting for her sister in the final.
"We don't really talk too much about it but we are playing doubles together, so we are just happy to be in the semi finals," said the younger Williams.
"It will be great (if we can both make the final).
"Venus is such a tough opponent I want her to win so bad – not in the final if I am there, but if I'm not, I do."
If the pair win their semi finals, it would set up their 10th meeting in a major final.
Their last date in a grand slam final was at Wimbledon in 2009, with Serena the victor.
Venus has it far tougher than her sister in the last four, as her opponent is Angelique Kerber – the world number four and reigning Australian Open winner.
The German is among the best in the business and will be eager to end the elder Williams sister's renaissance.
Venus and Kerber have met five times since 2009, with the latter holding a 3-2 advantage.
They have not met since the 2014 Canadian Masters, when Williams took a three-set victory.
Times have changed since then; Williams, at 36, is the oldest Wimbledon semi finalist in 22 years, while Kerber is just starting to hit her peak.
Can the young gun beat the wily veteran?
Venus battled in the early rounds of the tournament, with her round two and three matches going to three sets, before winning through the round of 16 and the quarter final in straight sets.
The first set against went to a tiebreak, before she dropped just two games in the second in a 7-6(7-5) 6-2 win over Yaroslav Shvedova.
"What a tough day on the court," Venus said after the match.
"Even the tiebreak, I thought she was gonna win it and some how I walked out with it.
"I love playing the game, I always have, the wins and losses all lead to this big moment.
"This is an awesome day.
"I would love to be walking towards the final, progress made today."
Kerber, the fourth seed, beat Romanian fifth seed Simona Halep 7-5 7-6(7-2) to advance.
"We both played a really good match on a really high level," Kerber said.
"I'm really happy to have won that because it was such a tough match.
"I'm trying to focus on my game and enjoy it every day.
"I've had a great year so far with the Australian Open title and I think I'm now playing my best tennis.
"I won the last point.
"That's what counts."
Our predictions
Serena Williams to win in straight sets ($1.29)
Angelique Kerber to win ($1.40)
Kerber vs. Venus total sets over 2.5 ($2.38)
Fold all three into a $4.30 multi with William Hill
While we think Venus is definitely a chance against Kerber, we just feel the German is at the peak of her powers and won't let this one slip. Their last two match ups have gone to three sets and we think that will happen again in the semi. Both players are in great form, which should make for an exciting match.
It is very hard to see Serena losing against the world number 50. For all the great stories it would produce, Williams is just too damn good and, as we said, has her pursuit of Steffi Graf's record to worry about. She should make it through in straight sets.