Australian Open Day 5 betting tips & odds – Friday, January 21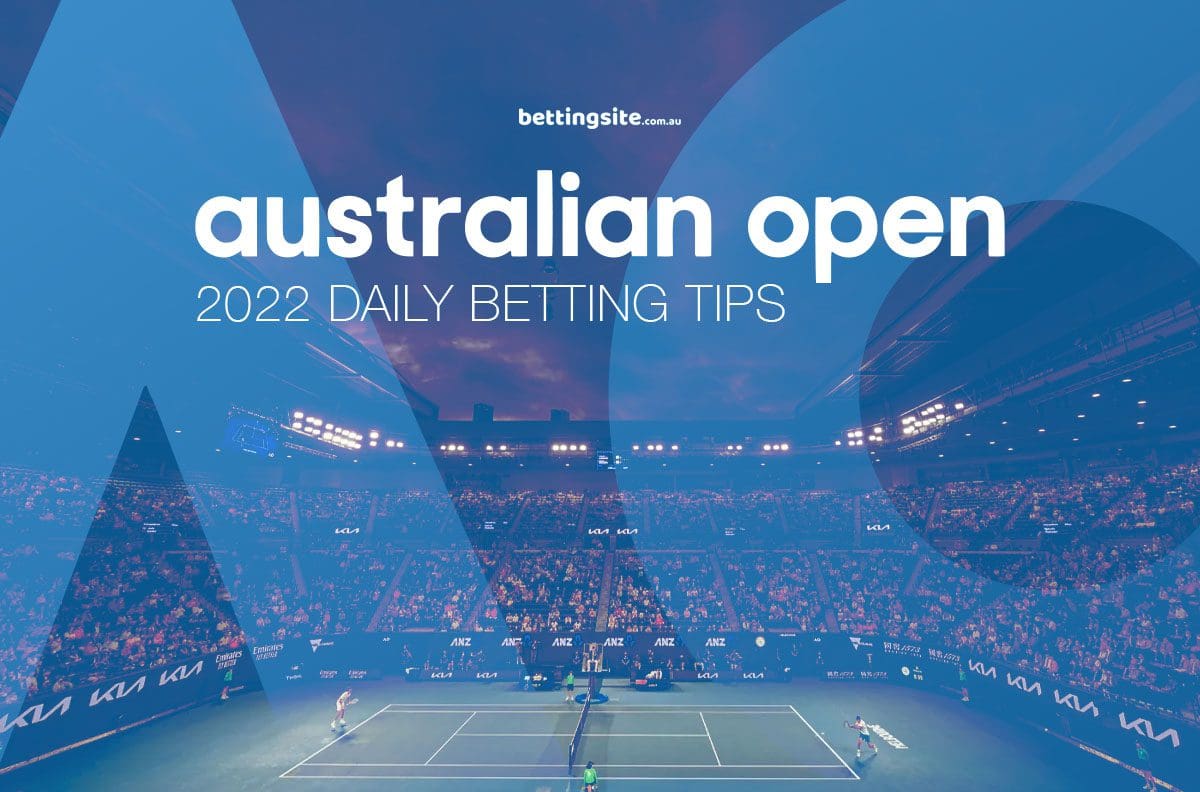 The qualifiers and the lower-ranked players are rapidly exiting stage left as the big names start to make their presence felt at the 2022 Australian Open. Let's examine the best bets on offer at Melbourne Park in the third round on Friday.
Victoria Azarenka ($1.44) v Elina Svitolina ($2.75)
Here we have two experienced players who are only nine places apart in the world rankings, with Victoria Azarenka from Belarus in 24th position and Elina Svitolina in 15th position. Svitolina lost a set in her previous match to Harmony Tan but then Tan retired from the match in the third set, while Azarenka looked in great form when she beat Jil Teichmann after only conceding three games during the entire match.
It's been six years since Azarenka has progressed this far in an Australian Open, and this week she is starting to replicate the form that led to her winning this Grand Slam tournament in 2012 and 2013. One statistic sticks out upon closer examination: Azarenka has won 38.7% of her return games, while Svitolina has won only 20.8% of these games so far this year. This makes Svitolina look vulnerable if Azarenka can turn the match into a baseline slog-fest.
Svitolina will have to be clever and inventive, but she's good enough to take a set off Azarenka if she is fully switched on at the start of the match.
---
Marta Kostyuk ($4.33) v Paula Badosa ($1.22)
Paula Badosa from Spain is playing to her potential, and her no.8 ranking should be improved by the end of this tournament. Marta Kostyuk from Ukraine is only 19 and is playing very intelligently, but she has yet to fully develop her strength and fitness to be consistent at this stage.
SEE ALSO: TOP TENNIS BETTING SITES
The gap in rankings is substantial, with Kostyuk way down at no.66, but we think the outsider can push Badosa in this one. With temperatures expected to reach 31 C, fitness will be a crucial factor because the hard-court surface reflects the heat straight back into the players' bodies.
The other big factor in Badosa's favour is that she is far better mentally organized these days and she seems to have taken on John Newcombe's old advice of "stop, think, do" whenever she is in trouble. This should be an opportunity to show her class; she's a good investment for a quick match.
---
Reilly Opelka ($2.00) v Denis Shapovalov ($1.80)
Denis Shapovalov from Canada had to work hard for five sets in his second-round victory against Soonwoo Kwan. The 14th seed will be in for a long day on court against Reilly Opelka from America, who is coming off a straight-sets win in the second round.
Opelka is ranked 23rd in the world and could be the one who makes American men's tennis into a talking point again after it has gone missing for the last 15 years. Opelka's court coverage is amazing due to his enormous height of 211cm, and he is athletic enough to bend down and scoop up the low balls as well as smash the overhead shots against opponents who are silly enough to try the lob shot.
Shapovalov made it to the semi finals of Wimbledon last year, but he has never made it past the third round here. We expect this match to go to five sets, with Shapovalov prevailing due to his superior confidence and shot selection.