Aquanita 8 knew they were cheating: QC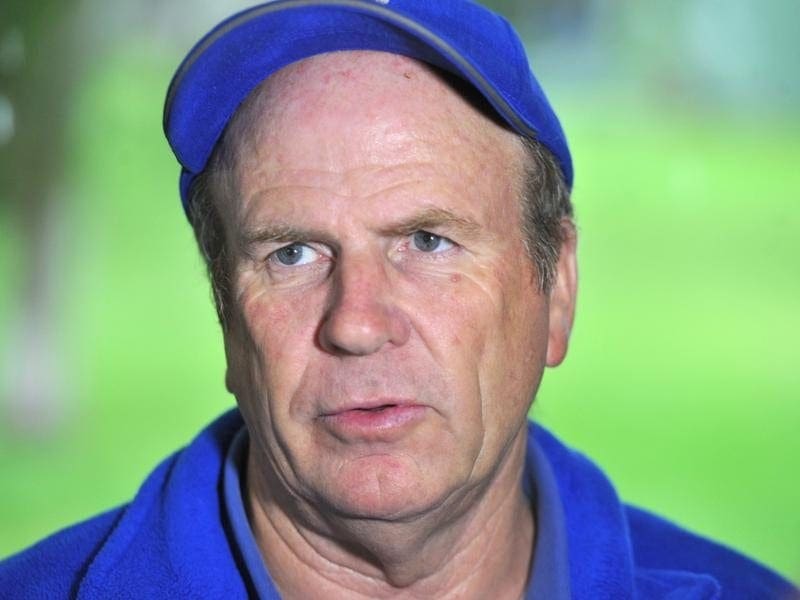 The case against trainer Robert Smerdon and 7 others over race day treatments is drawing to a close.
The five trainers and three stablehands charged in the Aquanita race day treatments inquiry all knew they were cheating, a tribunal has heard.
Racing Victoria stewards' barrister Jeff Gleeson QC said float driver and registered stablehand Greg Nelligan was caught in the act giving the Robert Smerdon-trained Lovani a "top-up" last October.
"It's not often that the person alleged to be involved in dishonest, cheating conduct is caught with the smoking gun in his hand," Gleeson told Victoria's Racing Appeals and Disciplinary Board on Thursday.
Gleeson said the game was over when Nelligan's wife Denise gave up the actual meaning of the code word to stewards – a "top-up" of sodium bicarbonate and tripart.
Hundreds of text messages over seven years from Greg Nelligan's phone revealed how widespread the practice was, he said.
He said the texts read like a novel, adding it was "a sorry and miserable read".
People with important and privileged positions in racing were "firing off texts about just how clever they are in getting away with this practice of cheating", Gleeson said.
The barrister said stewards had a very strong case against the eight charged people who engaged in the practice of cheating.
"The participants knew they were cheating."
Banner error, could not find casino id "william-hill-sport"
Those involved say the term top-up referred to topping up horses' feed or water, which Gleeson dismissed as "futile and to be frank pathetic".
Stewards alleged there was a widespread and brazen practice over seven years of covertly giving horses bicarb "top-ups" on race days among people connected to management company Aquanita Racing at Caulfield.
Trainers Smerdon, Liam Birchley, Stuart Webb, Tony Vasil and Trent Pennuto and stable employees the Nelligans and Daniel Garland were charged under an Australian racing rule dealing with dishonest, corrupt or fraudulent, improper or dishonourable action.
Only Birchley turned up to the hearing and gave evidence.
Noting Smerdon's long history in the industry, Gleeson suggested the trainer failed to turn up out of shame but more likely because he thought it would be completely pointless.
He said Smerdon and the Nelligans, who are not participating in the inquiry, contributed to some of the most explicit and damning text messages.
The barrister will not make closing remarks about Smerdon and the Nelligans in open court, instead relying on the stewards' 160-page written submission.
Smerdon's lawyer Tim McHenry said there would be no formal submissions made on the trainer's behalf.
Lawyers for the others will speak to their closing submissions on Thursday afternoon.