A Twitter wrap of the highs and lows of Round 4 in the AFL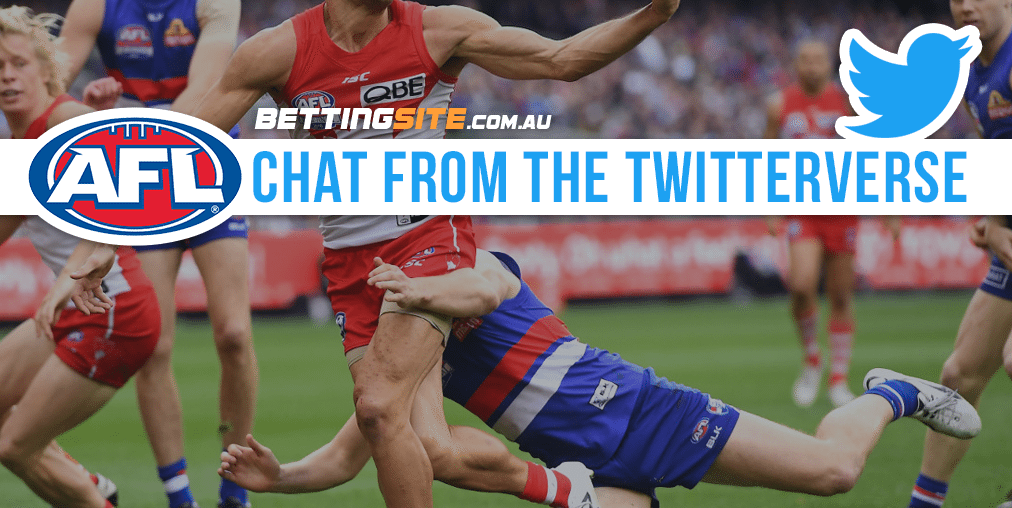 WE are already a month into the season, but the surprises are still coming thick and fast.
Three of last year's finalists Hawthorn, Sydney and North Melbourne are winless, leaving many questioning their own football acumen.
The umpiring also continues to bemuse fans.
Ruck contests and deliberate out of bounce calls are hard to decipher, and that does not look like changing any time soon.
End of eras, head scratching coaching calls and shocking umpiring decisions – all in a weekend's work for social media users.
We took a look at the hot issues of the weekend and let the Twitterverse have its say.
Pendlebury benching leaves fans scratching their heads
AFL has evolved to a point where getting your players on the field at the right time is pivotal.
Rotations are capped and there is such a high emphasis on sports science in the game today, which means players can be left stranded on the bench at important parts of the contest.
Much like Magpies' skipper Scott Pendlebury on Sunday, who was left on the bench for 14 minutes in the third quarter when St Kilda began to take control.
So.. where's Scott Pendlebury? #AFLPiesSaints

— Paige Cardona (@paigecardona) April 16, 2017
The move to leave the multiple-time Copeland Trophy winner drew the ire of former Geelong premiership player Cameron Ling, who was incredulous as to why Pendlebury could not get on the park.
Pendlebury was dynamic in the final quarter in his efforts to get Collingwood back into the contest, but one Twitter user believes the captain's influence was lacking and that Ling was wrong.
Collingwood's decision to bench Scott Pendlebury
CL should go back to work not much good in commentating
Scott was TERRIBLE cannot kick !

— Gotcha (@orglem2014) April 17, 2017
Social media revels in the Hawks losing … again
Back-to-back 86-point losses has left Hawthorn reeling and many are declaring that the era of brown and gold dominance is officially over.
Just drove over the top of a Hawthorn scarf on St Kilda Rd. Era over

— Josh Barnstable (@JBarney1994) April 17, 2017
One Twitter fan knows the feeling of a fallen empire and could empathise.
If any Hawthorn supporters need help dealing with the end of an era hit a sister up I've had a lot of experience since 04 ? #AFLHawksCats

— Nicole Chapman (@chaps6548) April 17, 2017
The overwhelming feeling elsewhere though was the Hawks' period of supremacy being officially over was a welcome change.
The end of an era, and many are pleased…. #AFL #Hawthorn #TheHomeOfSmugSupporters @HawthornFC #talkingfooty7 #AFL360 pic.twitter.com/wXLjpRpEaO

— Freddy Fudpucker (@kangas18) April 17, 2017
We are never ones to dance on the graves of the vanquished, but it will be nice to see other teams competing for the cup in the near future.
Confusion continues to reign over umpiring decisions
Just when footy fans think they have worked out umpiring judgements, the officiating team deliver a decision which leaves everyone questioning their sanity.
The umpiring in the @AFL has been nothing short of horrendous so far this year. Making the games hard to watch and understand ?

— Rachel C (@raccas81) April 17, 2017
It is fair to say the deliberate out of bounce rule continues to cause consternation, and one Twitter user is calling for change after one of the worst decisions yet.
This is now classed as deliberate out of bounds…. Fix this rule. Absolutely ridiculous. #AFLCrowsDons #afl pic.twitter.com/In4eoS1Tlq

— Brenton Davis (@HYH5) April 15, 2017
The non-decisions seem to draw the ire of the fans just as ferociously as the en vogue calls too.
Free kick Jacobs… This umpiring has become a joke. #AFLCrowsDons pic.twitter.com/uro4BqEfj3

— Zed Bee (@zulubrav0) April 15, 2017
One fan is even considering a code switch after Sunday's Collingwood St Kilda match up.
I guve up, the AFL umpiring is a joke. GOODBYE AFL. Hello NRL #AFLPiesSaints #UMPIRINGCHEATS

— Hayden Stafford (@sasaa1) April 16, 2017
To say the AFL needs to come out and address this problem would be an understatement.