A Twitter recap of the NRL Thursday Broncos vs. Roosters match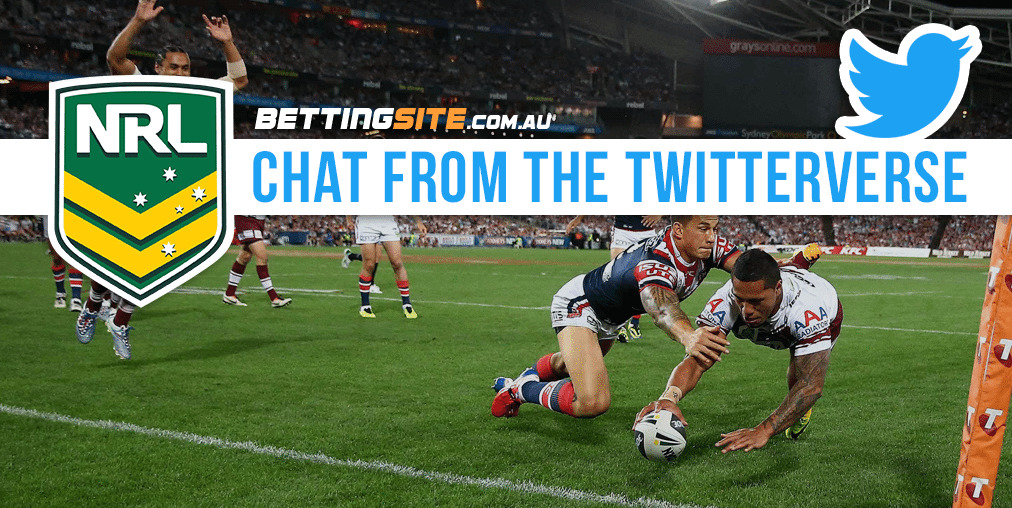 LAST night's game was going to be season-defining for the Broncos and the Roosters up at Suncorp Stadium, but it was the home side that made the biggest statement in the pivotal match up.
A tight contest was anticipated by pundits and fans alike, but the Queenslanders smashed their opponents off the park to record an impressive 32-8 victory.
In the fall-out of the match, we've taken a look at how the Twitter world responded.
Much better to wake up in the light of a @brisbanebroncos victory! And a resounding one at that. ? #NRLBroncosRoosters

— Jonathan Northall (@jnorthall) April 6, 2017
The Rooster-haters came out in force following the heavy defeat.
The only man that actually played footy for the Chooks tonight was Boyd Cordner… As for the rest of you, #WoW. #NRLBroncosRoosters

— Ada♏ (@themary21) April 6, 2017
Individuals were not exempt either.
One Twitter user took a cheeky swipe at the man that fans love to hate, Rooster Mitchell Pearce.
@TWiLeague From March premiers to cooked Chooks. I bet Pearce can hear that familiar ringing! #PearceTSD #RedRoosters #NRLBroncosRoosters pic.twitter.com/cJXo40SytJ

— DayMan (@Alex_Day_) April 7, 2017
Even the Rooster fans could not help but dig the boots in.
#NRLBroncosRoosters and that happened…… pic.twitter.com/Q2JwTbdiPr

— #Jimmy? (@choox75) April 6, 2017
Pearce's teammate Sean Kenny-Dowell has had an average opening to the season by his lofty standards, and the 29-year-old's impact in Thursday's loss was negligible.
One Rooster fan had an interesting theory as to why he remains in the side.
SKD.

Unless he has another damn immunity idol pic.twitter.com/wlYhO1S55p

— Aaron Wallace (@wallyscr) April 6, 2017
Other Twitter users pondered just how hard the Tricolours were attempting to win, and their motives behind the loss.
A social media user cast some aspersions on the visitors, but we think he may be clutching at straws here.
I'd be checking betting accounts at Rooster land #NRLBroncosRoosters #NRL

— Jeff (@That__Jeff__Guy) April 6, 2017
For a league that just overcame a fierce betting scandal, a similar scenario is the last thing they will want to investigate.
Speaking of punting however, anyone who regularly bets on sports knows it is invariably an inexact science.
Just remember, analytics can get you far in the business world; but when it comes to sports the entire story cannot be foretold by numbers and statistics.
Fox Sports Lab Predictor:#NRLBroncosRoosters
Expect a close one – Broncos ~4pt favs

Expected Score:
Broncos 22 – Roosters 18#FoxLeague

— Joel Carbone (@Joel_Carbone) April 6, 2017
It did not surprise us that the stats men got it wrong but hey, who are we to judge?