2016 NBL Melbourne vs. Cairns punting guide and bookie specials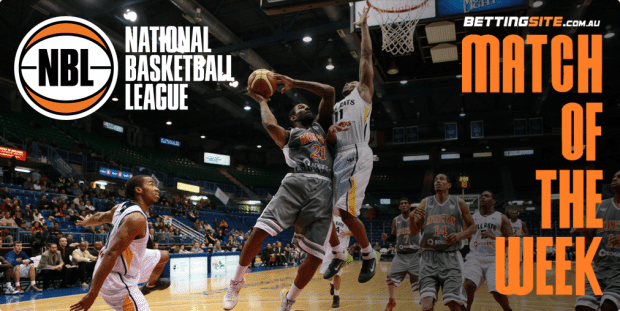 Friday, November 18, 2016, 7.35pm AEST, Hisense Arena, watch on Fox Sports
Ladder position:
Melbourne United: Bottom
Cairns Taipans: Sixth
Season record:
Melbourne United: 3-7
Cairns Taipans: 4-5
Last five game results:
Melbourne United: LLLLL
Cairns Taipans: LWLWW
Head-to-head odds:
Melbourne United: -153.85 with Sportsbet.com.au
Cairns Taipans: $2.25 with Sportsbet.com.au

SURELY Melbourne, surely.
In a season that promised so much, but has so far delivered so very little, Melbourne United has made a massive change, dumping their star import Cedric Jackson and signing former Philadelphia 76ers point guard Casper Ware to run the show.
It will be the pint-sized pass-first guard's job to right the wrongs of the first 10 games that have delivered a 3-7 record and left United languishing on the bottom of the NBL ladder – after they started the season among the title favourites.
It's still not known if United's Australian Boomer Chris Goulding will play in the clash, but, in the battle of the bottom feeders, he would make a huge difference – even if he is underdone.
United, whether it be a stunted preseason, injuries to key men like Goulding and Todd Blanchfield, or question marks over coach Dean Demopolous' ability to actually run a team, has just not been able to put it together.
The Taipans, on the other hand, if they were being honest with themselves, would have had low expectations heading into the season and it has panned out how most people predicted.
The man United is pinning its hopes on is Ware. The 5'11" guard out of Long Beach State University has an NBA pedigree, with stints at the Sixers and most recently the Washington Wizards. Cut loose only recently, his addition makes sense, given Jackson was unable to gel in the United system.
With confirmation that Ware's paperwork has come through and he will suit up on Friday night, the first task at hand will be the Taipans and it is inviting – Cairns' gun US import point guard Travis Trice is doubtful for the game.
Ware could make hay.
The Taipans split last weekend's clashes, ending a two game losing streak by defeating the New Zealand Breakers in Auckland 86-79, but then curtailing that momentum almost as soon as they had built it by going down to the Brisbane Bullets at home, 84-76.
The Queensland Derby actually finished with more than a minute to go after the power went out. The Taipans appealed the NBL's decision to uphold the result, but failed – it would have taken some Tracy McGrady type stuff for them to get home.
The Bullets spread the load with five players in double figures, while import Damon Heuir led the way for the Taipans with 15 points off the bench in just 14 minutes.
Cam Gliddon had a day out in the win over the Breakers, dropping 25 points on 81 per cent shooting, while Mark Worthington had 17, helping the Taipans get over the Breakers' big three in Kirk Penney, Corey Webster and Thomas Abercrombie, who combined for 51 points.
United, meanwhile, is on a five game losing streak and has not won since back to back victories on October 16 and 20.
If they can't win this one, the losing stretch will extend to more than a month.
They were embarrassed by the top of the table Sydney Kings on their home floor on the weekend, 87-71.
United had five players in double figures, but none with more than 12, while Kevin Lisch and Jason Cadee formed a two man wrecking crew, combining for 56 points between them for the Kings.

Match predictions
Game result: Melbourne United to win ($1.65 with sportsbet.com.au)
Game line: Melbourne United -3.5 ($1.90 with WilliamHill.com.au)
Wait and see. If Trice misses, Ware could announce himself to this league in a very big way. Trice, with apologies to Worthington and Gliddon, makes the Taipans tick and, without him, they have still managed to snare a win, but have not looked as polished. There is also the Goulding factor. There are rumblings that the talented shooting guard could suit up and, no matter what you think of him, he makes United infinitely better when he is on the floor. This is obviously an educated guess, but we are expecting Ware to make a quick adjustment and spearhead United to a win in his first game on their home floor. If he can't do so, surely coach Demopoulos is in some serious trouble. The line is "only" -3.5, so, if United does manage to win, we imagine they can cover that. The nature of the NBL is that there are playoff spots up for grabs deep into the season. United's year is not shot just yet. It will take an almighty effort but, if they can go on a streak and sneak into the playoffs, they could yet make some serious noise.
NBL Round Seven markets
In other NBL action this weekend, the Illawarra Hawks will have to cross the ditch to face the New Zealand Breakers on Friday night, with a 5.35pm AEDT tip off. on Saturday, the Adelaide 36ers will square off with the Brisbane Bullets on their home deck, also at 5.35pm, before the Sydney Kings welcome the Perth Wildcats at 7.35pm. On Sunday, the Hawks are back in action, once again battling the breakers, but this time on their home floor. That game is the only game on Sunday and tips off at 3.05pm.
NBL Round 7 odds:
New Zealand Breakers ($1.42) vs. Illawarra Hawks ($2.89)
Adelaide 36ers ($1.78) vs. Brisbane Bullets ($2.05)
Sydney Kings ($1.56) vs. Perth Wildcats ($2.44)
Illawarra Hawks ($1.90) vs. New Zealand Breakers ($1.90)