Geelong Cats pledge to limit exposure to gambling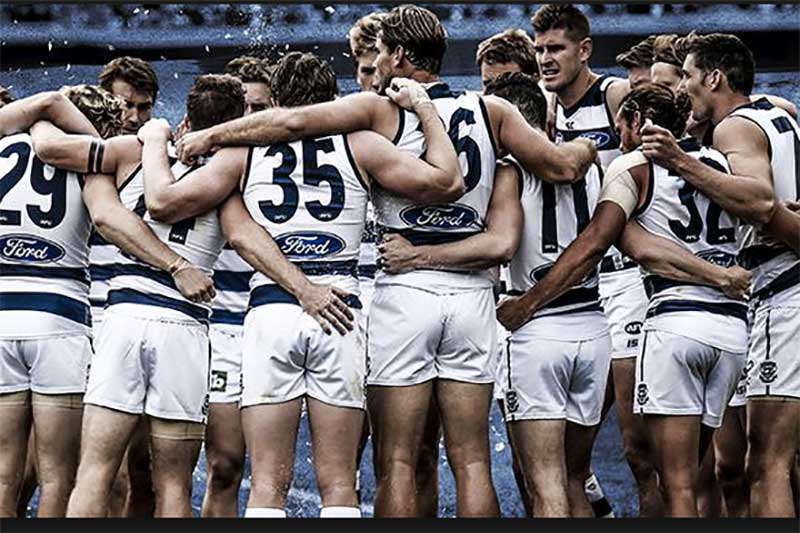 AS the Australian Football League (AFL) enters the esports industry, many of its clubs continue to turn their back on the gambling industry.
On Thursday, AFL club the Geelong Cats signed a pledge which prohibits the team from accepting gambling sponsorship deals. The move aims to limit exposure to betting for fans who may be susceptible to problem gambling.
No banners, naming rights, jerseys featuring a bookmaker's logo or other sports betting marketing material will be allowed at the Simonds Stadium, which is already a pokies-free area.
Additionally, the football club plans to prohibit gambling advertising at the Cats' home ground once the current contract expires in 2020.
The pledge, created by the Victorian Responsible Gambling Foundation, has been signed by nine other Victorian clubs.
Geelong Football Club chief executive, Brian Cook, signed the pledge on Thursday afternoon.
He was joined by State Gaming and Liquor Regulation Minister, Marlene Kairouz, and Victorian Responsible Gambling Foundation chief executive, Louise Glanville, at the Cats' home ground.
Cook said the club was committed to ensuring sports betting is not normalised and added that the Cats would "continue to work toward a gambling-free environment".
"There is a large amount of gambling advertising around AFL matches, ideally we want our fans to be able to come along to our games and enjoy it without the odds," he said.
"It's not appropriate for this audience, particularly for children of a young age."
Cats' two-time premiership player, Harry Taylor, said the pledge was "a really good step forward for our club".
"I've got young kids, and I watch a fair bit of sport on TV and just seeing the amount of advertising — particularly around gaming — it's something that's skyrocketed in the past few years," Taylor added.
"I don't think we can stop the gambling, but what I do think we can do is hopefully mitigate some of the risk — we can control a little bit of how we go about it.
"If we do that, as a club and as an industry, I think we can sleep a little bit better at night."
Bookmakers have been supportive of plans to limit gambling advertising – the Australian Federal Government recently announced plans to ban gambling ads during live matches.
Sporting codes, on the other hand, have expressed concerns in terms of where they would pull revenue from. Gambling sponsorships provide funding for both the AFL and the National Rugby League (NRL).
CEO of the NRL, Todd Greenberg, recently defended the choice to work with betting sites during investigation of the match-fixing scandal with West Tigers' Tim Simona.
But Cook believes there is "a much cleaner way of raising revenue" through its new function spaces.
"It's a real challenge, but it's one we're willing to take," the Cats boss said.
Kairouz praised the club for its commitment to the Victorian Responsible Gambling Foundation charter, stating that it "sends a strong message".
"It's the game that's exciting, not the odds," she said.
Glanville also thanked the Cats for supporting the charter, stating the club provided "a great platform to get our messages across to the Cats' fan base and the broader AFL community".
Simonds Stadium culled 100 poker machines in 2015 when the gaming venue and restaurant area was redeveloped. Around 50 were sold, but the other half remain in storage.