NBA Saturday multi tip – November 10 basketball betting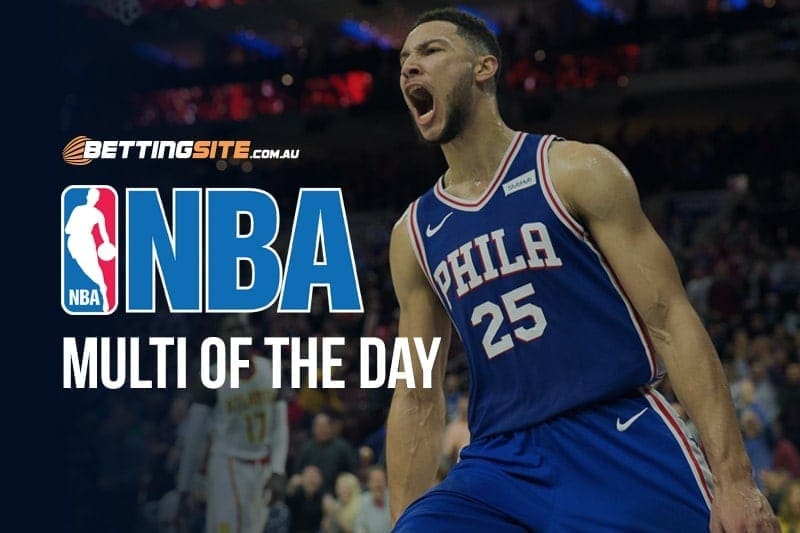 After nailing Thursday's NBA multi tip, we're back in action for a huge slate of games on Saturday.
There's no doubt that after 10 games, the Washington Wizards are the most disappointing team in the NBA.
After adding veteran center Dwight Howard to a strong core that features John Wall, Bradley Beal and Otto Porter Jr, the Wizards were expected to be a real playoff contender in a Lebron James-less Eastern Conference.
Those expectations are going down in flames.
The Wizards are 2-8 and sit 14th out of 15 teams in the conference standings, triggering discussion about a fire sale and potential rebuilding effort that could see the franchise sell off assets and tank for draft picks.
With 70 games still to play, is there enough time for the Wizards to bounce back and make the playoffs?
The Wizards have already burned us more than once in this young season. We're staying well clear of them for now.
As we look forward to Saturday's multi, we focus on the 76ers and Pistons in walk-over wins, Orlando getting the upper hand at home and Boston causing the upset of the day.
Saturday, November 10 NBA multi selections:
Games begin at 11am AEDT
Orlando to beat Washington – 2.18
76ers to beat Charlotte – 1.40
Pistons to beat Atlanta – 1.50
Boston to beat Utah – 2.32
NBA Saturday multi selection analysis
Orlando has had a strong record at home so far this season and seemingly has the tall timber to trouble the Wizards on the glass, like most other teams have so far this season. We think Washington's woes will continue here.
After helping us clinch our last multi, Ben Simmons and the 76ers look primed to take care of Kemba Walker and the Hornets. Look out for Joel Embiid to continue his quest for the league MVP.
The $1.50 on offer for the Pistons to beat Atlanta is as good as you'll get this entire NBA season. Jump on that with joy.
Boston closes us out for the day. The Celtics will look to rebound after two-straight losses and this is a match-up that is a lot closer than the odds suggest. We're backing Kyrie Irving and Boston to get the job done here to seal the deal.
Latest NBA betting news, tips & promos