Team Australia favourite to clinch the 2016 World Cup of Golf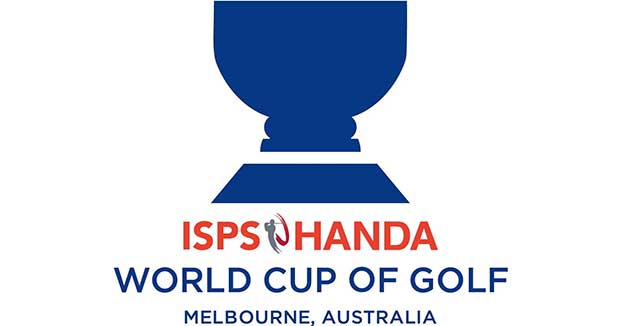 NEVERMIND his efforts at the Australian Open, world number 7 Adam Scott is ready to fire in Thursday's World Cup of Golf, according to punters.
Scott will team up with fellow Aussie Marc Leishman and the duo will start as the +400 favourites at Sportsbet.com.au, ahead of the 28 competing nations.
Scott finished six shots off the pace at the Australian Open, which was won by American Jordan Spieth on Sunday afternoon after a three-way playoff. Leishman didn't play in the Open.
Not surprisingly, the hometown men have received the majority of the punter's trust. More than 40 per cent of bets have been placed on team Australia, including one confident punter who has laid $4000 to win $20,000 at Sportsbet.
Australia originally planned to field its dream team duo of Adam Scott alongside current world number one Jason Day, but Day was forced to withdraw in October due to injury. Leishman has had a successful career in his own right, winning a number of tournaments in the USA and around the world, but has seen his ranking drop in 2016 to 53, down from a career high 25 at the end of the 2015 season.

After a disappointing finish to the final day at the Australian Open, Adam Scott knows he'll have to find his best form against a hot field.
"I know what I've got to work on the next few days. Some of it feels far away but hopefully I can turn it around and sit on Marc's shoulders when I need to, so there's a little less pressure on every shot," Scott said.
"I can't be annoyed when I don't play very well and don't win. This is golf. I didn't even have a chance.
"My short game, my chipping was just woeful and the lack of practice is showing. I need to sharpen that up otherwise Marc is going to be displeased with my efforts."
Nipping on the heels of the Aussies in the betting is Team USA with Ricky Fowler and Jimmy Walker at $7 with Sportsbet. Without Jordan Spieth, the Yanks have received little interest with punters.
The two nations receiving interest outside of Australia are Spain ($7.50), represented by Rafa Cabrera Bello and Jon Rahm, and Portugal's Ricardo Gouveia and José-Filipe Lima, who opened at $201, but have shortened into +15000.
Sportsbet's Ben Bulmer built up the hype surrounding Adam Scott and Australia's main challengers.
"Adam Scott failed to fire a shot in Sydney, but he loves Melbourne's sand belt, having won the 2012 Masters at Kingston Heath. The majority of punters are confident Scott and Leishman will have the edge, however strong support for Spain and Portugal suggests our boys are no certainties to be lifting the World Cup on Sunday,'' he said.
2016 World Cup of Golf Sportsbet betting market
+400 Australia
$7 USA
$7.50 Spain
$10 Japan
$11 England
$11 Sweden
$13 Ireland
$15 Belgium
$17 South Korea
$21 Denmark
$23 Thailand
Full market: