Flying Artie in top shape for Lightning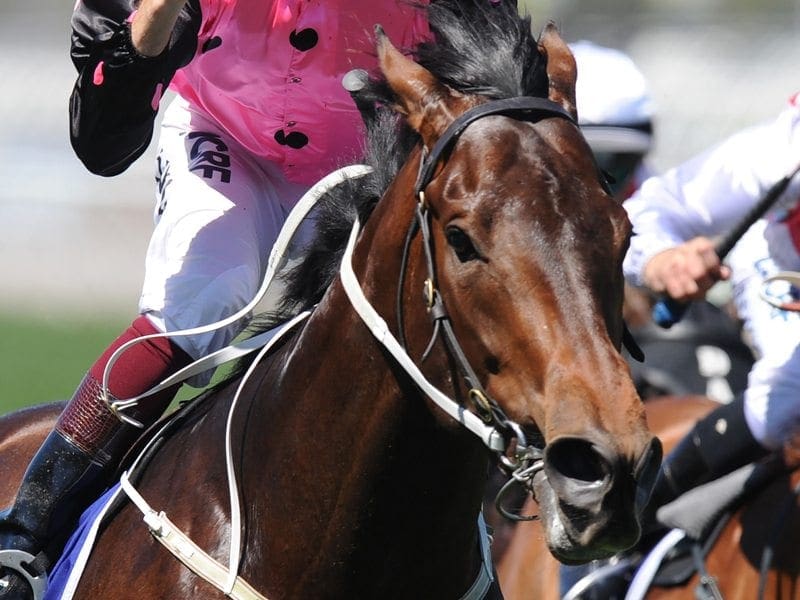 Trainer Mick Price is confident Group One-winning colt Flying Artie has had the right preparation.

As far as preparations go leading into a Group One race, trainer Mick Price could not be more pleased with Flying Artie.

The three-year-old is the $4 favourite for Saturday's Lightning (1000m) at Flemington and Price says the colt goes to the race in perfect order.

Price also believes Flying Artie has improved since the spring when he won his only two starts, including the Group One Coolmore Stud Stakes on the 1200m-straight course.

"I think the horse has improved from being a baby spring colt from when he ran in the Blue Sapphire," Price said.

"He'd had a long time between runs and looked quite green that day.

"I thought that race brought him on a lot for the Coolmore and he raced like a professional horse in the Coolmore."

A minor worry for Price is the 1000 metres of the Lightning with Flying Artie tackling older horses for the first time.

But Price takes solace knowing Flying Artie will be strong at the end of the race.

"I think the horse is a beautiful 1200 metre horse and I think he would be a good 1400 metre horse, even at a mile," Price said.

"But the way we've structured him for stud these are the races we choose.

"He's a Group One colt and we want to keep him in the Group One races.

"Is Star Turn, is Heatherly strong at the end of 1000 metres and who is going to run the quickest last 200 metres.

"Those are questions but I think he'll be thereabouts."

Saturday's race is the first leg of the 10-race Global Sprint Challenge and if he wins, Flying Artie will be invited to the Royal Ascot meeting in June.

But more pressing engagements back home include the Newmarket Handicap on March 11 and the TJ Smith Stakes at Randwick on April 1.

"A lot will be up to Newgate Farm and how to best handle the horse," Price said.

"Personally I think the horse would be suited to go to Royal Ascot for the 1200-metre race but that is a question for Newgate," Price said.

"Then there's The Everest, which is another story.

"He's a potential stallion and the breeding season starts from September 1."

No tags for this post.
Similar Sports Betting News