Racehorse trainer Weir banned for 4 years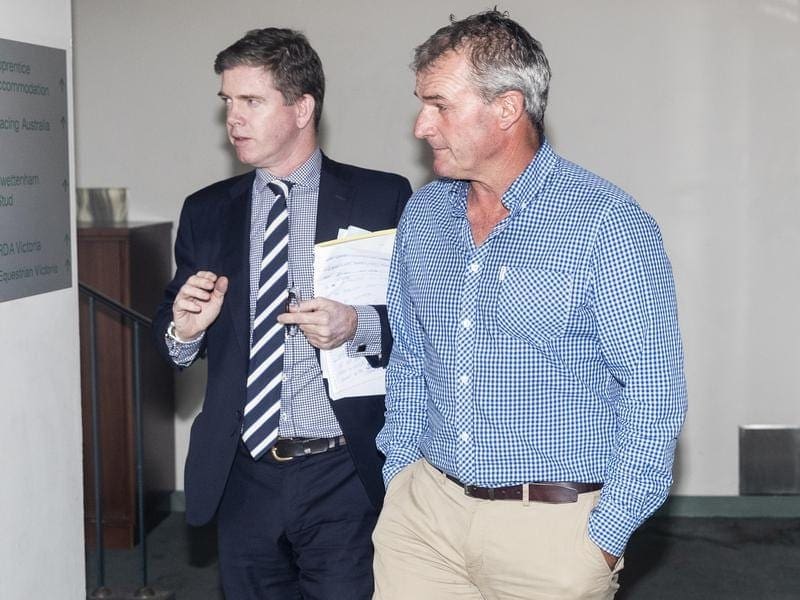 Leading Victorian trainer Darren Weir (right) has been banned from racing for four years.
Trainer Darren Weir has been banned for four years after a hearing into three electrical devices known as jiggers found on his Ballarat property.
The Racing Appeals and Disciplinary Board on Wednesday confirmed the four-year penalty sought by Racing Victoria stewards.
Stewards and officers from Victoria Police's sports integrity unit found the illegal devices in a raid on Weir's stables at Ballarat and Warrnambool last Wednesday.