Ladbrokes.com.au sign up bonus and free bets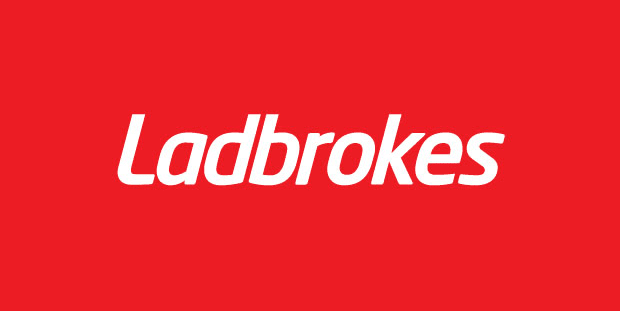 BET better with Ladbrokes.
You've hear the catchy promo, now it's time to check out what the UK-based online bookmaker has to offer in Australia.
The bright red colours of Ladbrokes will quickly become familiar, especially if you take advantage of the bookmaker's $500 sign up bonus.
Here at BettingSite.com.au we run the rule over every online bookmaker that tries to make a name for itself in Australia and across the world.
And we only back the best – the ones that offer superior sign up bonuses, top odds, the widest variety of markets and the peace of mind that your bets and your money are protected.
That's why we recommend you click on this link and sign up with Ladbrokes – especially given the $500 deposit-match bonus when you open an account with the bookmaker.
That's right, new customers with the bookmaker get up to $500 in bonus bets that equal your first wager.
So, once you click to sign up, you will need to charge up your account and then find something to lay on.
If you bet $500, you will get bonus bets of up to $500. If you bet $50, the bonus bet will be $50, and so on.
The best thing is to find a red hot odds on favourite to place your first bet on so that there is very low risk and you can easily accumulate your bonus bet.
Then, once you have secured your bonus bet, there are a variety of ways to use it.
We love a good futures bet whenever there is bonus money in the account. Think LeBron James and the Cleveland Cavaliers can win the NBA title? What about the New England Patriots going back to back in the NFL next season? Or there's always the AFL. Can the Western Bulldogs do it again?
And hey, if you are looking for a quicker return, how about finding a $1.50 pop to load up on?
It doesn't really matter how you do it, you have choice and variety with a huge set of markets available at Ladbrokes.com.au 24 hours a day, seven days a week.
Do I qualify for the Ladbrokes.com.au sign up bonus offer?
The first thing to note here is that Ladbrokes unfortunately excludes South Australia, New South Wales, Victoria and Western Australia, as that quartet of states has rules surrounding using inducements to encourage people to bet.
But there's a caveat here: Bookmakers across Australia will usually honour the offer to any new accounts that sign up by sending the free bets as a separate promotion.
If they don't happen to do so, it is very easy to get in touch with them through their customer service lines, email or online chat to let them know that "hey, I've signed up, how about giving me a little something, something in the kitty to play with?"
Of course, you only get one crack at the bonus. It's not possible to hold two accounts with Ladbrokes under the same name, so make sure you do the business with your bonus bets.
General terms and conditions of the $500 Ladbrokes.com.au sign up bonus offer
Minimum turnover requirements apply to the promotional offer. That means you have to put the winnings through the ringer again before you can actually withdraw them. And you must place that turnover bet within 90 days of receiving the first lot of winnings. We have never seen anyone wait that long to do so and, if you have done that and ended up forfeiting the winnings, you are probably doing it wrong.
And hey, your bonus bet must be used on on a market that is paying at least $1.50. You can't slam down your bonus bet on Roger Federer at $1.01 in round one of the Australian Open. It doesn't work like that.
Turnover sucks right? Well nothing in this world is free.
Only cash bets qualify for the first bet match offer. Bonus bets do not qualify and neither do bets placed on credit.
What other specials can I get at Ladbrokes.com.au?
We love Ladbrokes' special. They are just a little different than your average online bookmaker.
They love their odds boosts, which usually focus in on one key event, like a particular FA Cup match or a huge English Premier League grudge between, say, Arsenal and Tottenham.
And their mega multis are great. They basically take the thinking out of it by putting three or four popular events together to create a mega multi and offering you enhanced odds. Think something like Melbourne Victory, Adelaide United and Western Sydney Wanderers all to win their A-League games at super odds. And hey, if you love your racing, they have you covered there and they often will provide ridiculous odds on some hot favourites. Think Winx at $1.80 to win an event like the Apollo Stakes at Randwick. Good luck getting that anywhere else about the mighty mare. They also have an interesting promotion called super stars and footy freaks, where they nominate particular players to perform well and give you great returns. For example, NBA superstars puts up a nominated player to exceed a specific number of points and if they manage to do that, you'll get great enhanced odds. Ditto for the soccer with footy freaks.
About Ladbrokes
Ladbrokes.com.au is the local operation of the UK's Ladbrokes, which has been operating in odds making for over 125 years.
"As Australia's most innovative bookmaker, we offer a wide range of sports betting opportunities to our customers," the bookie's website touts.
"In our commitment to the Australian public we promise value, product innovation, depth of markets and a superior user experience on the web and through mobile.
"Ladbrokes.com.au is managed from Australia, with offices in Sydney, Melbourne and Brisbane, by a team of local sports betting experts and enthusiasts.
"The website and software have been specifically developed for Australia, one of the most sophisticated wagering markets in the world.
"Ladbrokes plc, the origins of which date back to 1886 in England, employs over 15,000 people across the UK, Ireland, Belgium, Spain & Australia.
"We have over 2,800 retail-betting shops and 13 tailored websites in nine different languages.
You made it this far? Why haven't you taken advantage of Ladbrokes' generous offer?
Click here to sign up and log on now and get started with the $500 bonus bet offer today.